May Breakfast Seminar 2019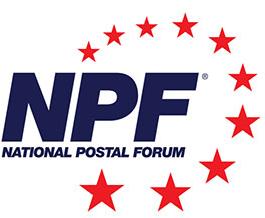 National Postal Forum Review
and
Mail Piece Design Feedback
Not able to attend the NPF this year? Did you go and have something interesting you want to share about the event?
Attend the GMAPCC's May breakfast seminar. Hear your business colleagues talk about their impressions from this year's forum. Here's your chance to hear about or reinforce the latest mailing information given at NPF.
Also, building on our recent Business Mail Basics seminar, bring any of your mail pieces and get expert feedback from other GMAPCC members. Let GMAPCC help you produce mailpieces that effectively deliver your message and is cost effective.
Seminar location: USPS, 3902 Milwaukee St, Madison, WI 53714
Seminar date: Thursday, May 16, 2019
Seminar time: 7:30 AM with networking and continental breakfast
Program - 8 AM – 9 AM
This is a free event
Event Details
[
Get Directions in Google Maps
]
Latest News
Congratulations!
To the Madison PCC Board and all the amazing members on our
PCC of the Year Award.